Can't live without Aus Post!
Author: Emmanuel Kornijczuk Date Posted:16 October 2015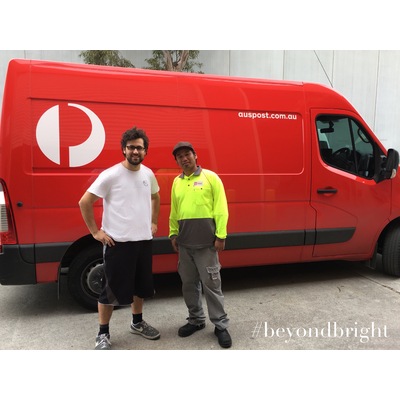 I have to do a shout out to the guys and girls at AusPost, on the road, at business hubs and everywhere else. For no other reason, I want to thank you for your service. In the 3 years we have been operating and the 10s of 1000s of parcels we have sent (including International), you have NEVER LOST ONE. Wow.
My wife and I run a homewares business here in Sydney and we love what we do. We started out of our garage and it was not long before boxes inhabited every space of our home. We were fortunate to have lovely drivers turn up to our home and pick up directly. We have learned that customer service is everything and we would not be able to run this business without you, hence the title.
We now have 400 square meters of space and post multiple items a day, sometime twice, yet your service has not change.
Thank you
Manny + Anna & baby Hannah
---
Leave a comment