Why bar stools are the perfect addition to your home!
Date Posted:19 July 2016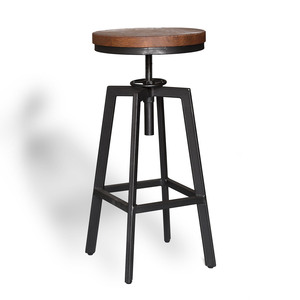 Sprucing up your home has never been easier now that industrial bar stools are in. They are a great accent to any decor as well as being practical and useful. And setting them up has never been easier since there is no assembly needed. You can place your order online, receive them quickly thanks to our fast, Australia-wide delivery, and be using them as soon as they arrive. We have brand new stools and new designs coming in August, so if you don't find exactly what you're looking for now, be sure to check back then.
If you have an island in your kitchen, bar stools can be situated around for a cozy feel and added embellishment to your decor and style. They're so comfortable, they will be an absolute pleasure for you and your guests whether you're gathered for morning coffee, an afternoon brunch or just a bit of conversation around an evening meal.
Bar stools make for a wonderful investment, as the elm wood and hard wood can really stand the test of time. Your purchase today may end up being a precious heirloom that gets handed down to children and grandchildren alike, carrying with it not only charm, style and functionality, but also a sense of connection and family.
Finally, you can make your purchase with complete confidence. Beyond Bright offers a 30-day money back guarantee, with great service from start to finish. If you'd like to start your purchasing process by asking a few questions, please feel free to contact us, as we'd be more than happy to assist you.
---
Leave a comment